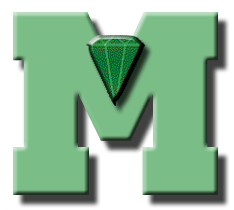 Manistique Area Alumni organizing to give back to the community for an even better future for our kids.
The Manistique Alumni "Gem" program is a concerted effort of alumni involvement with kids and the community. Our mission is to provide information and resources to further the experiences and opportunities for youth throughout the Manistique Area School district. Looking back years later, we alumni know that we were blessed to be from such an amazing place. Some now live far away and yearn for the opportunities to get back, while others are fortunate to live much closer to home.
To accomplish our mission we focus on three primary drivers:
Annual Alumni Gemmy's Talk - To share experiences and vision to current students

Alumni Gem Hosting Program - To open doors and possibilities for Manistique Area high school students

Alumni Association - to organize an alumni association for broader community involvement, support (intellectual/physical/financial) and fundraising for special youth opportunities.
We're reaching out to all alumni to help
Whether you'd like to be considered for the GEM Talk, GEM Hosting Program or stay connected with the Alumni Association. We need to hear from you.